Safety Tips
In preventing electrical accidents, a little care and vigilance goes a long way to help you avoid a good deal of damage, and ensure your family's safety. Here are a few reminders to keep in mind:
​
Home Safety Tips
1. Indoor Safety
2. Outdoor Safety
​
Construction Safety Tips

Q: What can I do if my house, building, or construction site is within 10ft. of a Meralco high-voltage wire?
A: Please contact your nearest Meralco business center.


Earthquake Safety Tips

Fire Safety Tips
Typhoon Safety Tips
Before Typhoon Safety Tips
_________________________________________________________________________________________________________
During Typhoon Safety Tips



​

_________________________________________________________________________________________________________
After Typhoon Safety Tips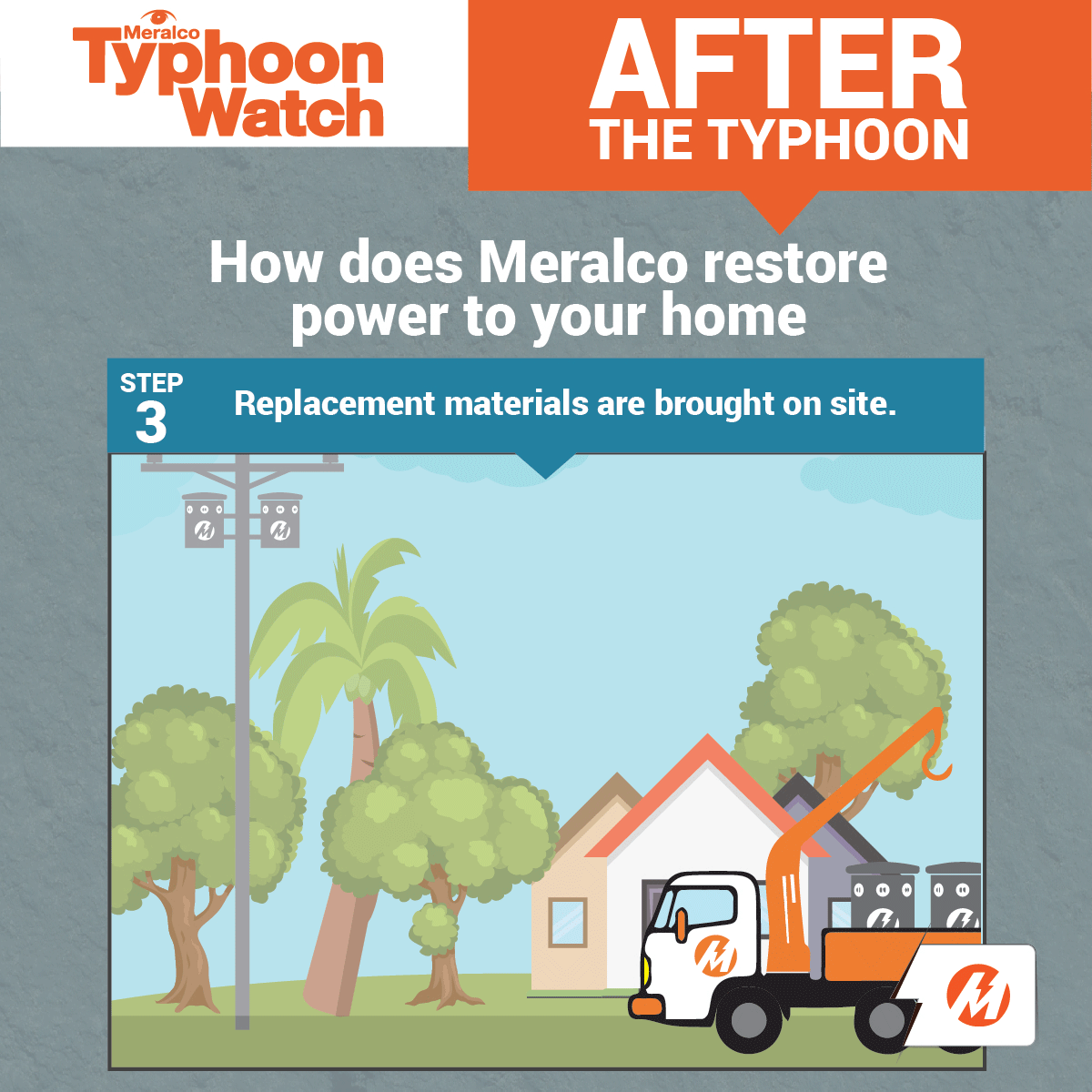 ​



​